Quality SVT40 STAINLESS GAS PISTON/CUP Set
-Contact me for availability-
Price= $85 plus $4 S/H (US), $10.00 usd (Canada)


SVT40 BLANK FIRING ADAPTER

Based on original Soviet SVT BFA
Replaces the muzzle brake nut. (left-handed threads!)
In Stock
These are able to have bayonet attached.
Price = $45 plus $5 S/H.
(Shipping to Canada $10.00 USD)
Add $10 for blued BFA. Only have blued in stock (2). Total price, incl. shipping to US would be $60, Canada $65usd.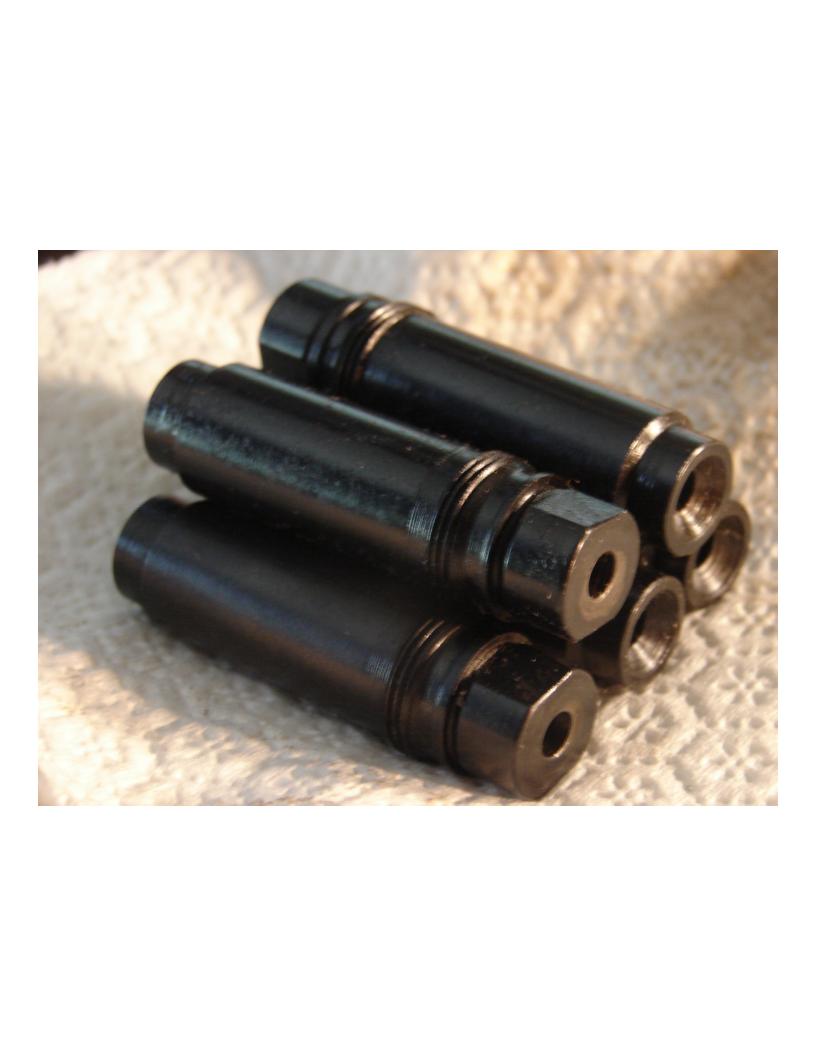 Hole drilled to 3/16" (.1875") for gas setting of 1.5


I have enlarged the hole on a test BFA to 7/32"(.21875") for a gas setting of 1.7; however, not knowing condition of other SVT gas systems, I decided to leave the holes at 3/16".

A blued BFA looks better in pictures, rather than "in the white".
I also had my new BFAs machined to accept a SVT bayonet. This had been previously suggested by a reenactor who had bought a BFA.


(Signed hold harmless letter must accompany payment for BFA)
Hold Harmless Letter




Bill Berg
PO Box 3722
Eugene, OR 97403
Email: shpagin@ppsh41.com

To order:Money Orders, Cashier's Check, PayPal ok-
PayPal account: bberg22@aol.com

Cannot accept credit cards.
Address for m.o. or checks:


Bill Berg
PO Box 3722
Eugene, OR 97403